Naomi talks about why she quit working as a manicurist to work as an escort in Vila Mimosa ("The money and the freedom"), what it's like to work there ("It's not a seven-headed beast like everyone says"), and who knows what she does for a living ("Everybody").
"You know when you go out with someone and you didn't feel any chemistry? It's like that. Nothing more."
Aline, her colleague for the last eight years in Vila Mimosa, asks her what she thinks about the price for a program, which is standardized in Vila Mimosa at 50 reais, roughly $25, for a half hour in one of the rooms on the second or third floor of the brothels – standardized in the sense that you are not supposed to offer any less than that.
(Quick profit breakdown: The house keeps $5, or sometimes less, for each program – one of the lowest rates of Rio's three hundred commercial sex venues – and pays the rest to the women who did programs at that house when they decide to go home.)
"It should be more expensive," Naomi says, saying she often ends up charging as low as $15. "I think that if they cleaned this place up a bit, people would at least start paying a fair price."
"So what would be a fair price for you?" Aline asks.
"$25 would be good."
Naomi also talks about what makes a good client, and what she will and won't do upstairs, and weighs in on a popular question among her colleagues – are there men offering money for sex without a condom?
When Aline asks Naomi if she's ever fallen for a client, the conversation shifts course while Aline and Naomi swap perspective on what it's like to have a boyfriend when they're working six or seven days a week as escorts, and how they navigate their relationships.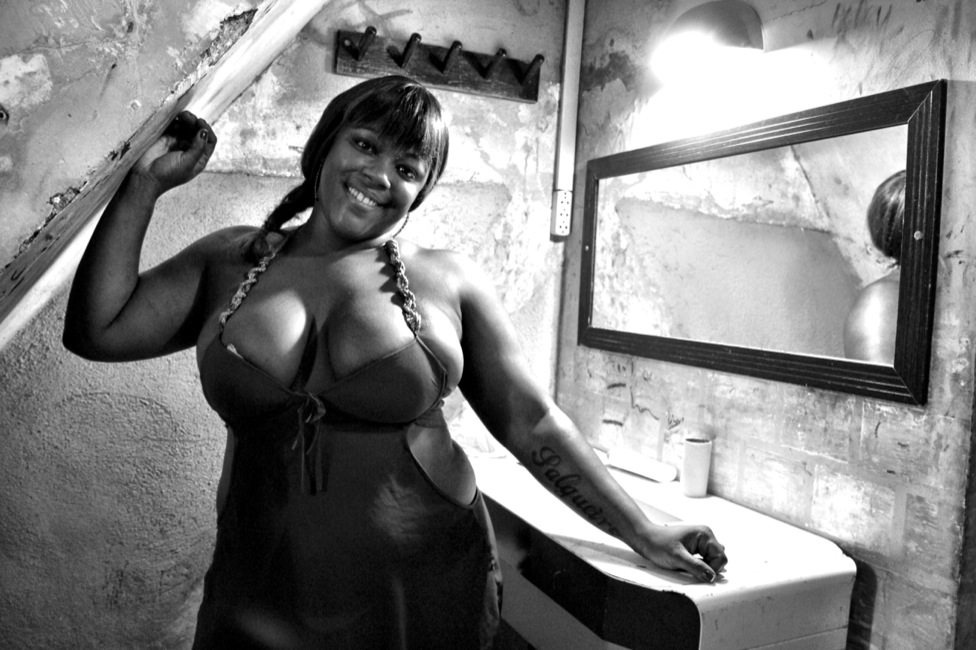 Naomi working in Vila Mimosa in the morning, at the start of her shift. Escorts can work any hours they want in Vila Mimosa, unlike most brothels and agencies in Rio, which set strict schedules and fines for not following them.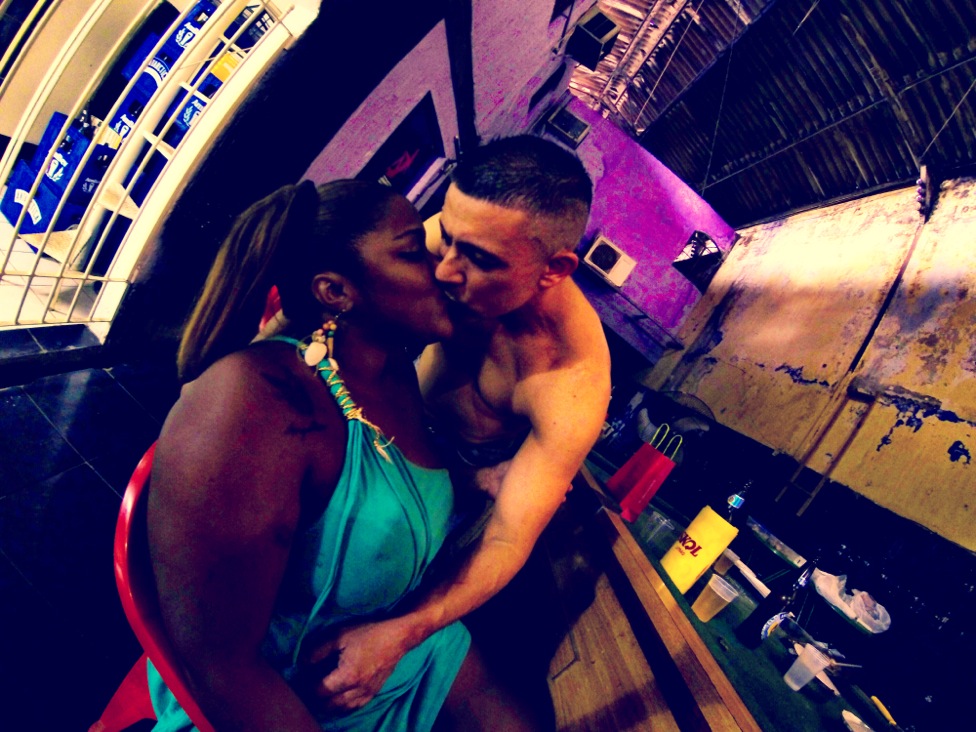 Naomi and her boyfriend taking a lunch break. They had a child together last year.
WATCH NEXT:
Breadwinners — 22 women in Rio's red light district talk about why they work in the sex industry. All of them support their families with their income.
Condoms — One of the questions Aline turned to most often in our interviews with her colleagues and friends in Vila Mimosa was, "What do you think about clients who try to have sex without a condom?"